Kevin Vap's Home Page
---
I was born in Atwood Kansas (small town in northwest Kansas) as the 8th and last child of Melvin E. Vap and Irene Barnhart. After graduating Atwood High School, I received a BS in engineering from DeVry Institute of Technology in Kansas City, and a Masters in Business Administration from the University of Missouri in Kansas City (UMKC).
I am currently a software engineer working in application and product development in the Kansas City area.
My hobbies and interests are wide and varied. I am a pilot and am starting to build a Van's Aircraft RV-6 airplane.
Wally Anderson's RV-6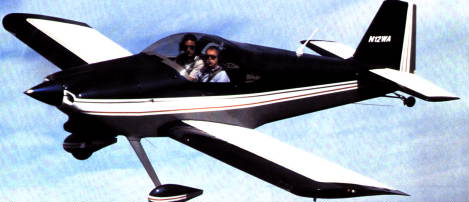 ---
Personal interest links
---
Other pages hosted by Kevin Vap

mail to webmaster
Web site since February 1995
Last updated: Oct 2005
©2002-2005, All Rights Reserved